Preserving the wild and wondrous Columbia River Gorge for years to come.
Friends of the Columbia Gorge
(FOTCG) is a Portland-based nonprofit that continually works to ensure the ongoing protection and enhancement of scenic, natural, cultural, and recreation resources in the Pacific Northwest. As their long-time freelance design partner, I've designed and illustrated a great many assets to help visually bolster their mission.


Role:
art direction, design, illustration


Scope:
branding, signage, stickers, infographics, animations, postcards, thank you cards, print ads, social assets, event signage, maps, etc.
ILLUSTRATED STICKERS
Introducing kids to the outdoors is a great way to ensure care and respect for outdoor spaces throughout their life. FOTCG wanted to create critter stickers to give away during their youth outdoor education program.

*Turns out volunteers and donors love them too. 💛



INFOGRAPHICS
Visuals are a great way to educate people about complex land use laws and legislation. This particular infographic was created to help educate people on how land is designated and managed within the Columbia River Gorge National Scenic Area.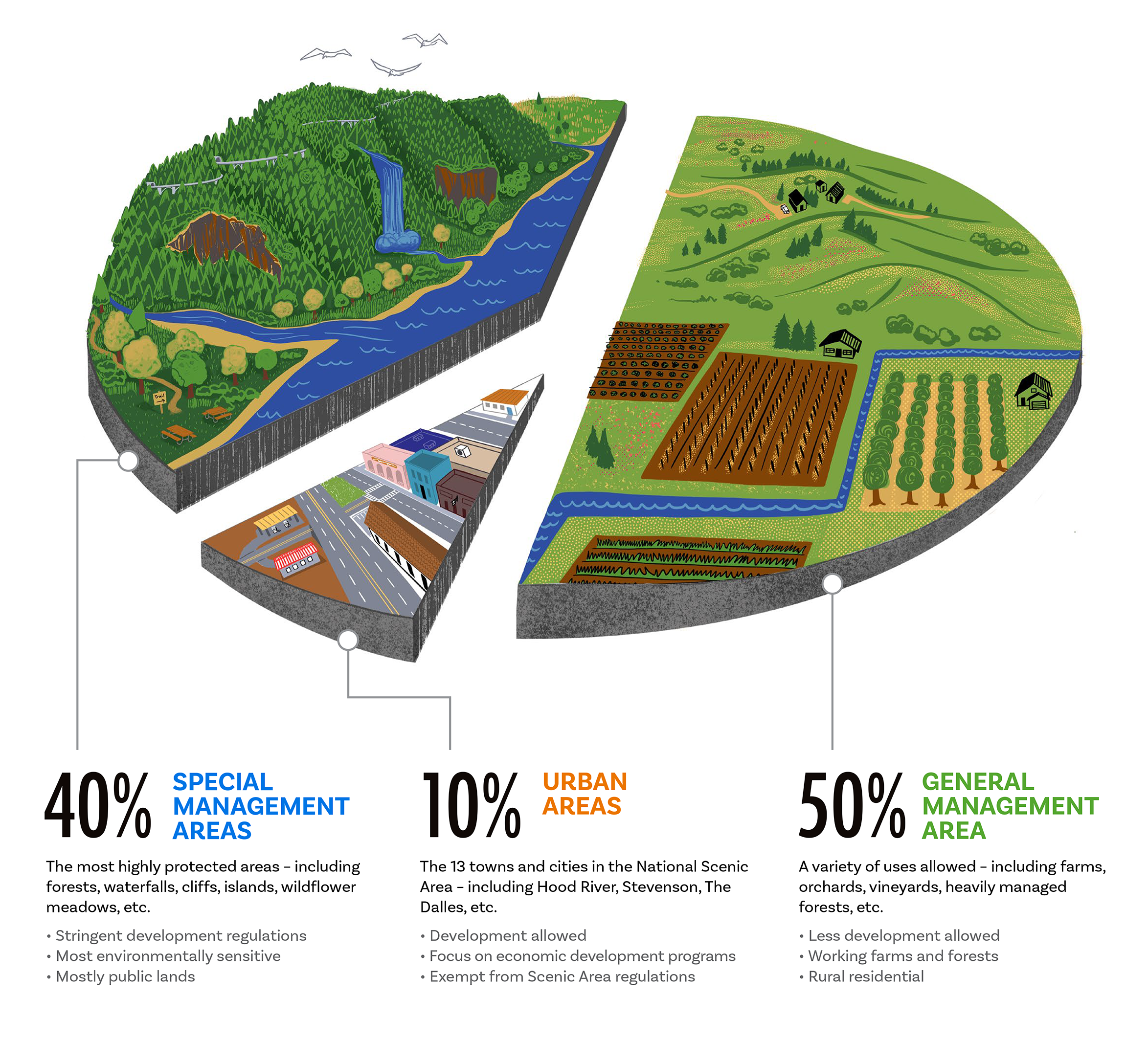 BRANDING
The Gorge on Tap series is a quarterly program that converges legislators, recreationists, developers, and conservationists to engage in conversations about impacts to the National Scenic Area.

MAPS
A critically helpful tool to relate the National Scenic Area to its surroundings, I've created these maps to help show the following:

• fossil fuel transport through the Gorge
• trail systems
• National Scenic area boundaries